Staying in a caravan will be a unique experience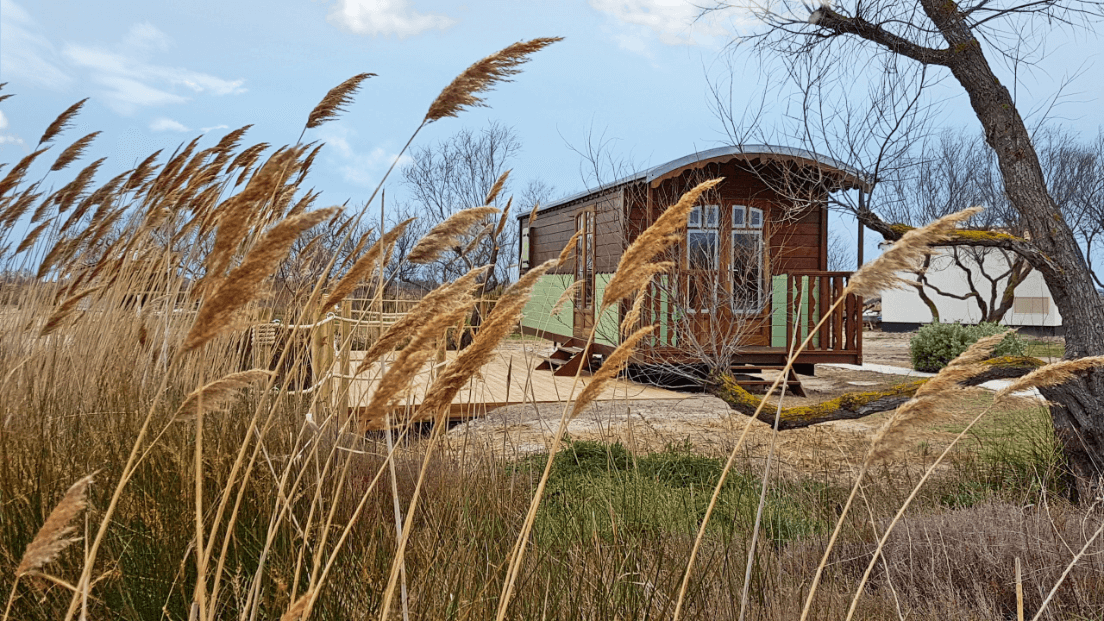 Feel like immersing yourself fully into the gypsy spirit ? Choose the gypsy caravans at Le Mas de la Fouque… All the comfort of a suite in a master bedroom of 18m². No, you're not dreaming! Here, the traveller's dream turns into a real and luxurious experience.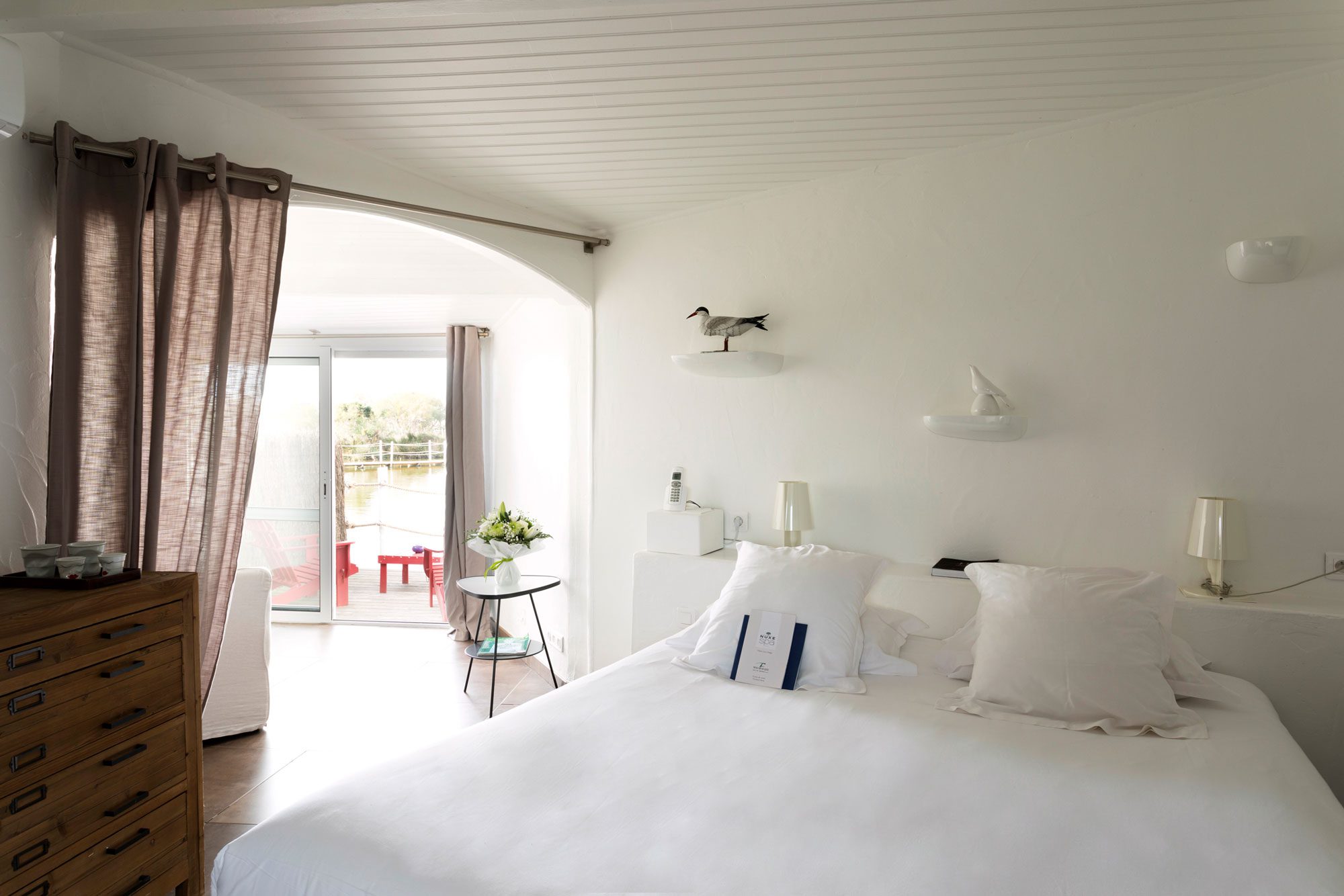 Light, warm, attentively decorated, the deluxe room makes you feel at home. With an area of 20m², a view of the Camargue or the lake, a deluxe bed with a special mattress for extra comfort and two types of pillow as well as tea and coffee free of charge.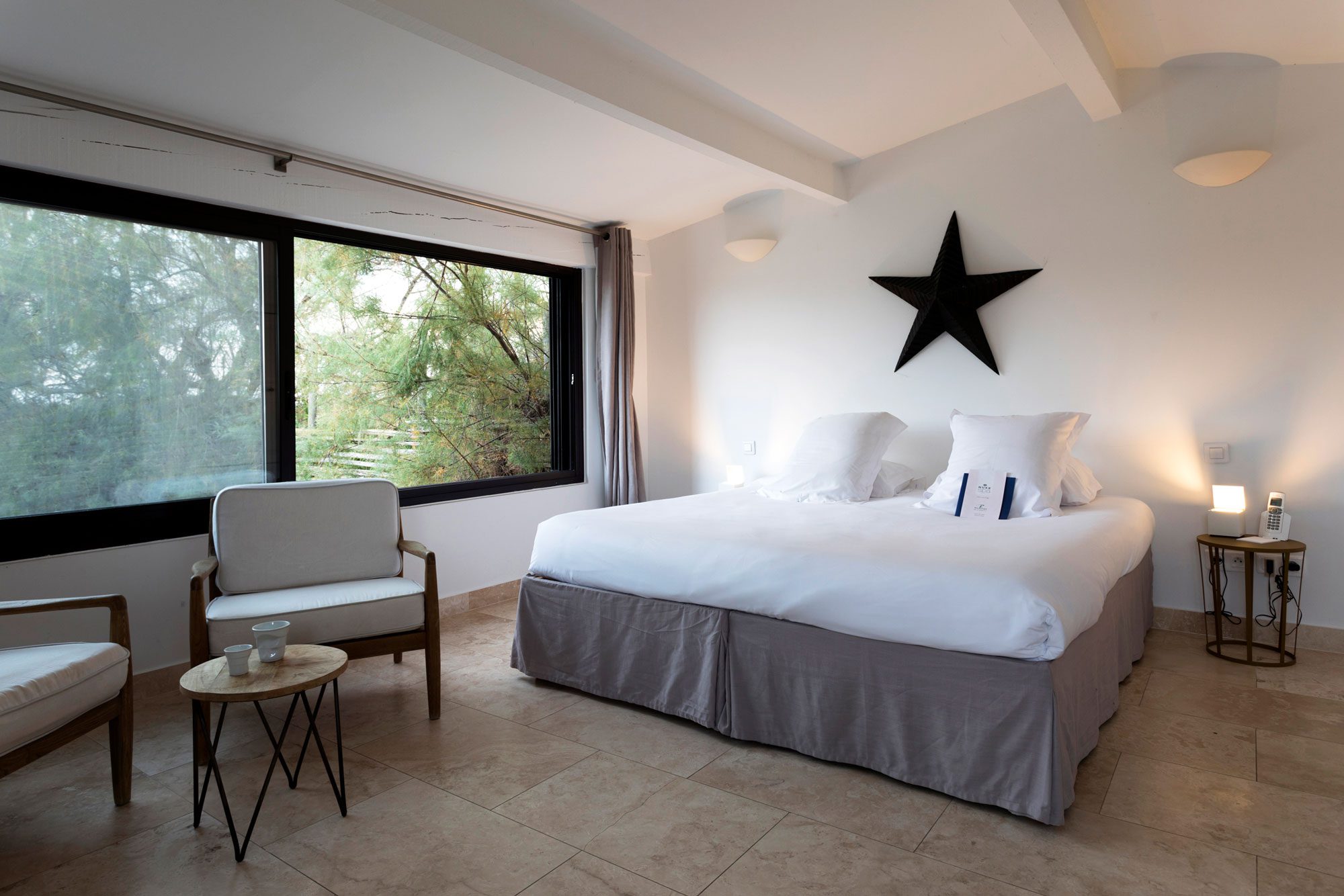 Light, understated elegance, the feeling in the Superior room is as luxurious as it's unique. You will marvel at the wooden four-poster bed and enjoy the books that are freely available.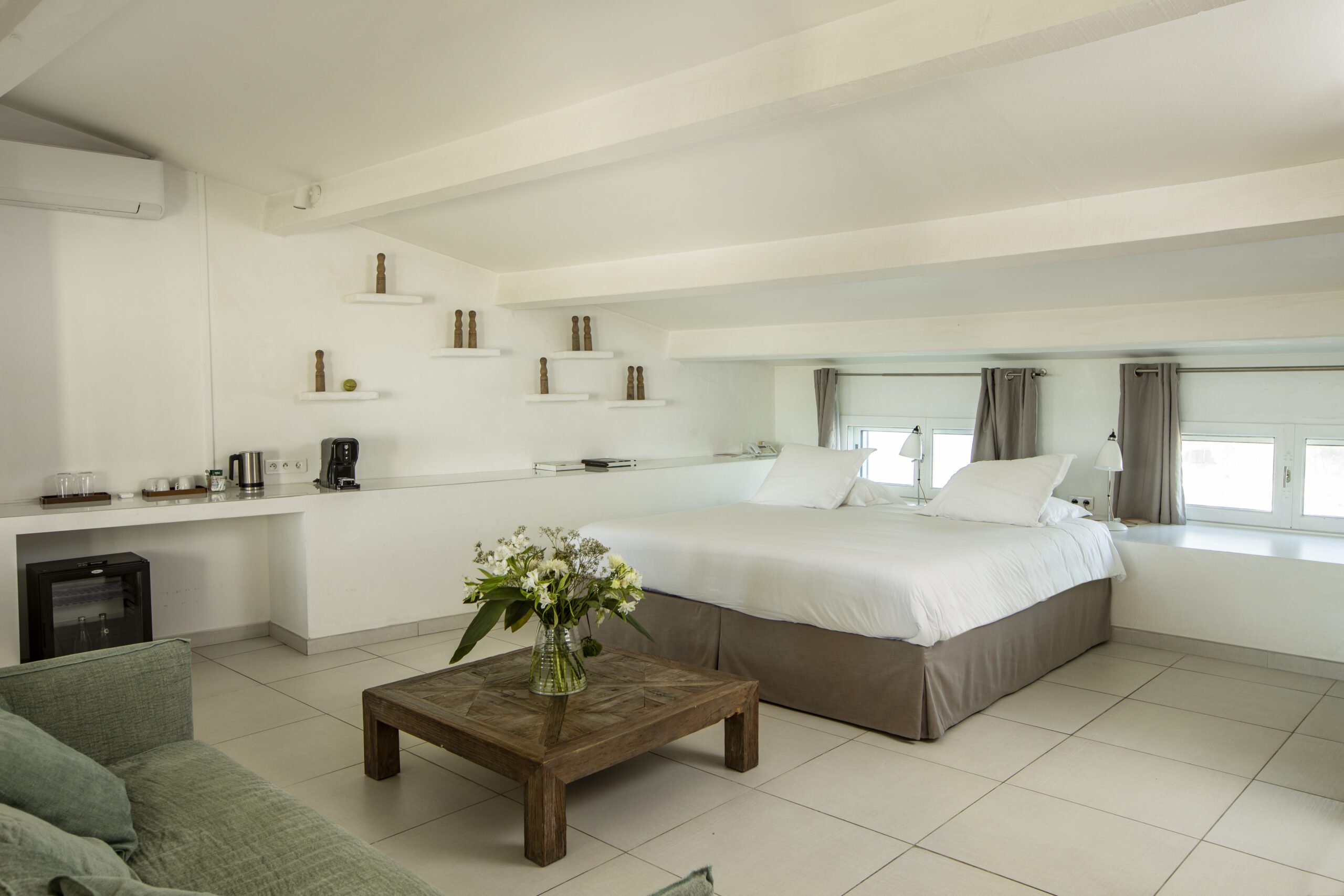 One of the most spacious and lighter rooms, our suites of 45m² are bright and sophisticated. Understated chic, the decoration is light and airy. Enjoy the facilities as if you were at home!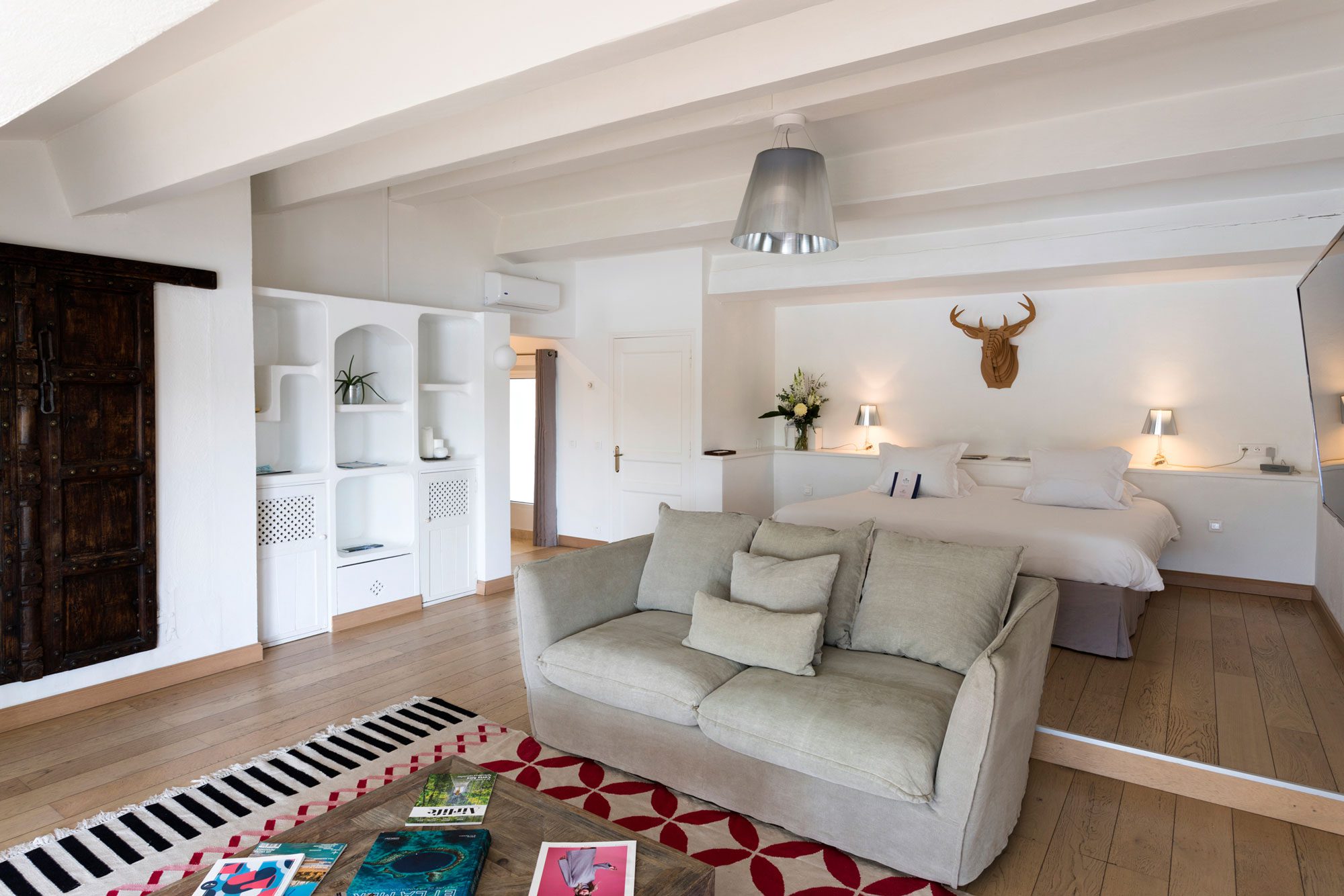 The premium suite is a real haven of peace and tranquillity, where you will never want to leave. Everything has been designed to make your stay truly pleasurable. Plunge into a world of classic simplicity and calm.
Half-board pack for children between 2 and 14 years old:
35 euros including 13 euros for breakfast and 25 euros for dinner (starter / main course / desert).
Crib available upon request :
15 euros per person and per night.
Extra adult bed :
30 euros per person and per night.
Your pet is welcome at Le Mas de la Fouque.
15€ per night.