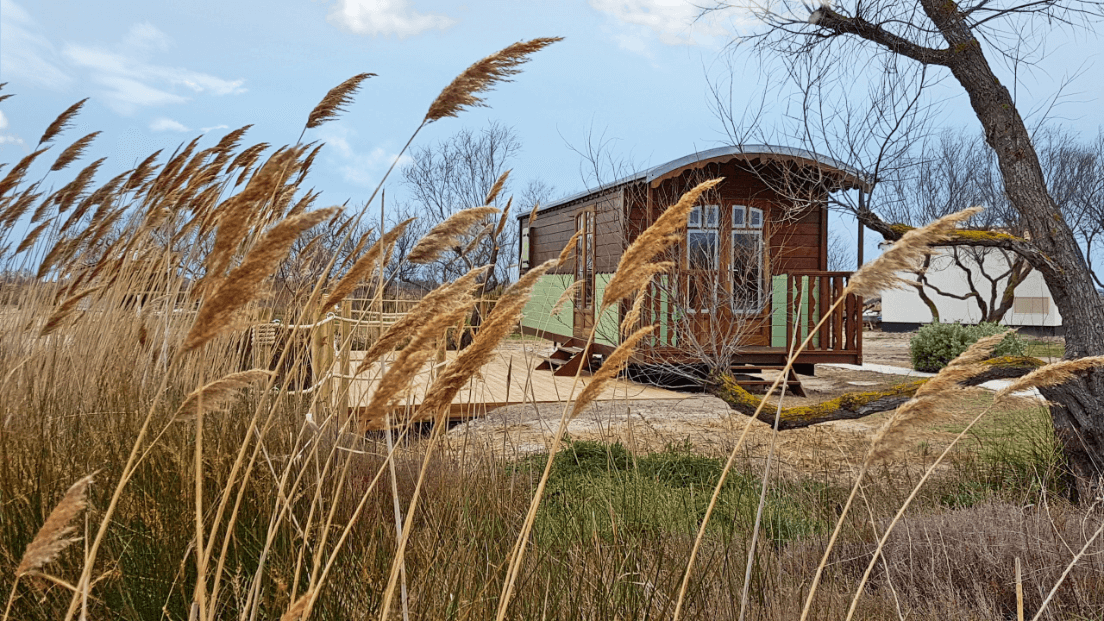 The caravans are entirely equipped for your total comfort. Indulge in this quaint, cosy little home to fully experience your Camargue adventure at Le Mas de la Fouque. A unique opportunity to experience the romantic allure of the gypsy lifestyle.
Choose the "Sarah" caravan for that real gypsy adventure, decorated in bright candy colours, with a terrace facing the lake.
Or choose "Esmeralda" for an "Out of Africa" experience: completely decked out in wood and overlooking the natural greenery , this caravan lends itself perfectly to dreamy escapism.
Finally, the "Maries" caravan accommodates families and groups: with a larger area, but still also a little out of the ordinary!
> Floor space : from 18m²
> Amenities : a safe, a hair dryer, bathroom with a bath or a shower, telephone, mini bar, air-conditioning
> In addition : Free, unlimited Wifi